I am having a huge sale on postcards in my etsy shop! BOGO SALE until Feb 14th.
Double your Postcards! Buy one set, get another set FREE.
ATTENTION: BOGO SHOPPERS! Here is some important info for you:
BOGO Sale applies only to postcard sets and ends on Feb 14th. Choose ANY combination of postcard prints.
Let's just say for example: You have a set of 20 postcards in your cart, you checkout and pay for a set of 20, however, your order entitles you to choose another 20 postcards for free :) You may choose from my entire postcard collection.
And, YES, you may randomly select your entire collection of 40 cards if you wish...
My entire collection of available postcards: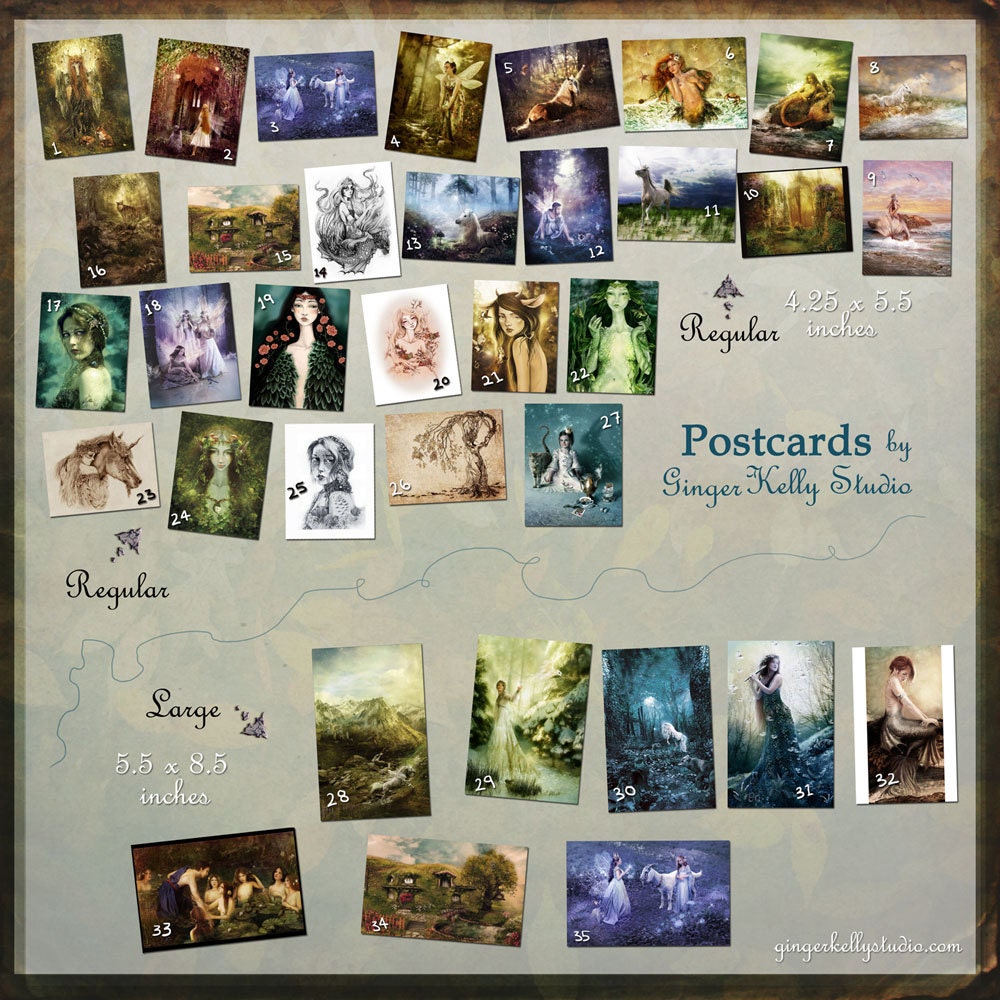 Send me a message during checkout or separate convo, listing the code numbers of the cards you would like. Type next to each card no. the number of copies you would like, to make a total of 20 cards.
*** Eg. "Hi Lauren, I would like these postcards included in my BOGO collection:
No. 2 ( x 4)
No. 10 ( x 2)
No. 16 ( x 1)
No. 19 ( x 1)
No. 25 ( x 2)
No. 30 ( x 10)
Thankyou"
*** This way we are both on the same page when it comes to knowing exactly what you want & what I will be sending to you!
Please browse these sections included in the sale:
BOGO SALE You Choose ~ Postcard Sets
Postcards ~ Sets of 10
_____________ F.A.Q _______________
Q. Can I choose 5 of one card, 10 of another, 2 of another etc... to make up my set?
A. YES. Choose as many or as few postcards as you like to make up the total of your BOGO order. Remember, you are paying for (& checking out with) HALF of the total postcards you will receive.
Q. Do I put another set of postcards in my cart to make up my BOGO set? And will you refund this set after checkout?
A. No. Please only checkout with the cards you intend to pay for. Your free set can be organised by sending me a message during or immediately after checkout. I check in to my etsy shop twice a day & will reply as soon as possible.
Q. Can you make a special listing for me so that the cards I have selected are shown in the listing BEFORE I checkout and pay for them?
A. Yes. This is easily arranged with a convo. Please make sure you list the total number of postcards you would like to receive and I will make a listing so that you are paying for only HALF of what you will receive.
The easiest way to list your selection is explained above :)
__________________________________________
Thank you for your support of my etsy shop everyone!